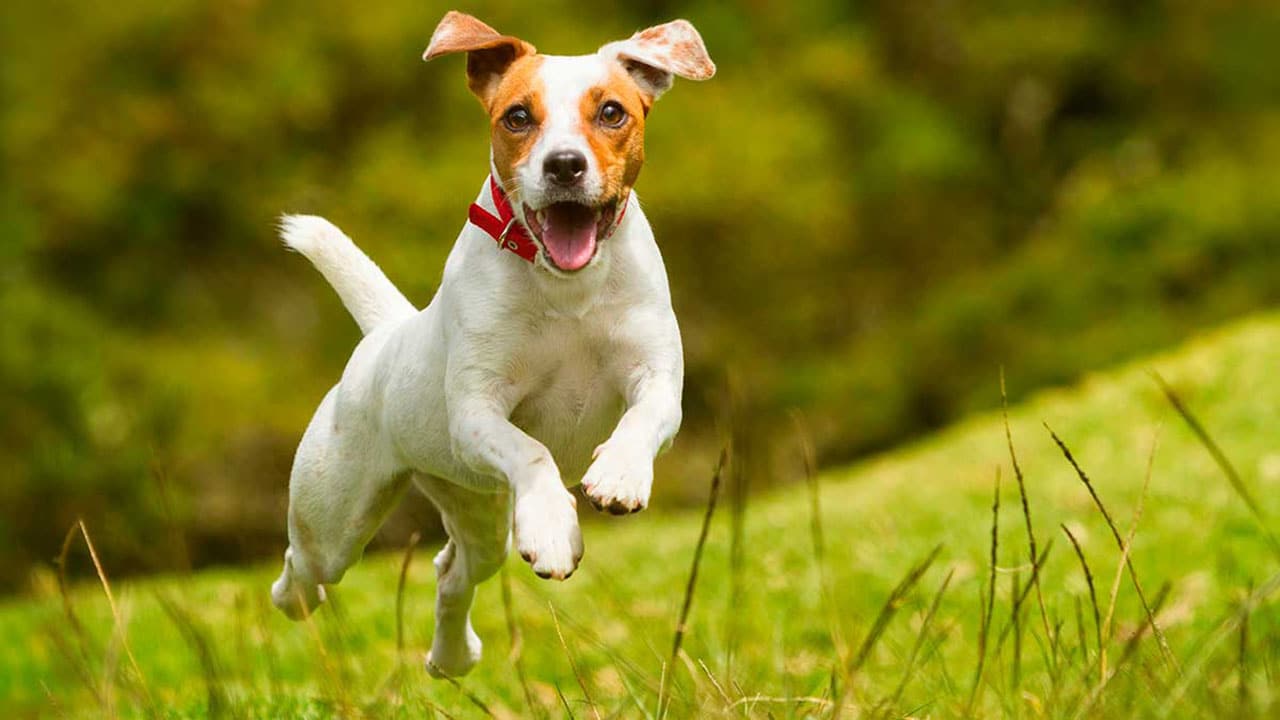 One of the most challenging situations you may face as a pet owner is finding the right dietary supplements on the market. It could be crucial when looking for a good supplement but don't know where to turn. Below you will find our top 10 rated dietary supplements for dogs and brief suggestions on how to use them to improve your dog's life.
Top dietary supplements for dogs
What makes our calming chews for dogs so different? Our hemp dog treats are made from premium ingredients and contain no corn, wheat, or other harmful grains. Our hemp dog treats are rich in vitamins A and D, plus they contain magnesium and omega-3 fatty acids to support your furry friend's skin & coat condition. Plus, these tasty treats help promote healthy joints.
Support daily overall health & immunity with our dog multivitamin in the form of soft chews. These treats are easy to digest while providing your dog with the high-quality nutrition they need. Picky eaters will love them, too and enjoy eating a healthy-tasting snack that features chicken liver, blueberries, & carrots. Made from all-natural ingredients and in various flavors, this product provides maximum support for dogs' overall health daily.
Help your dog get rid of those nasty fleas and ticks effortlessly. With this three-pack of Easy-to-Use Chews, your pet will eliminate pests without exerting additional effort. Our chews have a delicious bacon aroma and flavor, so your dog will want to consume them again. Because our product is all-natural, your animal companion will like its new diet. Our product comprises all-natural components and is fortified with vitamins b1, b6, and b12.
With Intense Vision Support, our dog chews for eyes offer several benefits to your pet. Our formula can help prevent dog eye diseases and eye health problems. Our dog bites are specially formulated to support the health of senior dogs (age is an indicator of eye health issues) and assist with dry eyes. Available in 3-packs, these best dog chew supplements are sure to keep your furry friend's vision clear, bright and beautiful!
We've got the Hip & Joint Supplement your dog needs. Glucosamine is a natural compound used by your dog's body to help rebuild cartilage and keep it healthy and suitable for your dog's coat. Our supplement also contains MSM, an organic source of sulfur that can help make the ingredients more palatable to your dog. It's perfect for any canine – young or old, active or inactive – so they can enjoy the benefits of our supplements without pain!
The best of all the treats for dogs – this Complete Dog Allergy Recovery Kit helps with scratching, and inflammation plus clears nasal congestion. It includes three tasty chew toys that promote gastrointestinal health, plus an apple cider vinegar & salmon oil supplement that improves your dog's overall digestion and helps clear up skin symptoms like itchiness and irritation. Our Allergy Immune Treats 3-Pack will help you and your furry friend. These natural ingredients formulated in fresh apple cider vinegar & salmon oil try to ease allergic symptoms and relieve any discomfort caused by dogs' allergies.
Sensitive stomachs are a typical trait in dogs. But sometimes, as the dog age, it can become more sensitive; so our probiotics help your dog's digestive system do its job! Soluble fiber from flaxseeds helps to regulate digestion and relieve gas. Papaya extract is particularly great for canine digestive health because of its alkalizing properties that aid in regularity. Pumpkin is also another good one for dogs suffering from diarrhea & constipation. These ingredients support easy digestion to help you get rid of these annoying symptoms! Plus, it's got extra benefits such as allergy relief and bad breath! You'll be glad you bought these high-performance Probiotic Treats!
Reduce the chances of crystals forming in your dog's urine with our advanced Bladder Control Chews. This natural formula supports urinary tract health and helps maintain normal ph levels, which may reduce the chances of crystal formation. Our chews for dogs contain cranberry concentrate and d-mannose to support kidney health and digestive function, as well as marshmallow root to boost the immune system. Our bladder control chews are a natural way to help keep your dog's bladder health in check. Our formula contains antioxidant-rich cranberries, marshmallow root and d-mannose – all great for supporting urinary tract health.
Are your pup's skin & coat suffering? Our Omega Skin & Coat Supplement for Dogs is designed to help protect, repair, and improve the health and appearance of your dog's skin & coat. Each tasty chew contains ingredients like Alaskan Salmon, Omega 3-6-9, Zinc, Biotin, and Vitamin C that are effective for supporting your charming pet's wellness. Our supplement's vitamins, minerals and omega fatty acids protect your dog from skin problems. Our supplements do not contain animal by-products. They are formulated with fish oil and shown through clinical studies to support joint health and mobility effectively.
Our Behavior Calming Chews are the biscuits that help dogs stay calm during stress. Treats for dogs help boost a relaxed disposition and support overall health. These delicious chicken chews have a delectable flavor that your pet will lap up, so you can watch them unwind! Overall health is enhanced with vitamins and minerals like magnesium, calcium, and vitamin B-complex to support immunity and strengthen bones and teeth.
Conclusion
We hope this guide will help you find the perfect dietary supplement for your pup to live a healthier, happier, and more energetic life. And remember, the benefits of supplements can go a long way in helping your dog live a long, healthy life.