Green Lawn Immune Treats
$25.95
No more yellow grass spots: Our grass saver supplement for dogs helps to protect your lawn and keep it beautiful by targeting the direct cause of grass burn and yellow spots. Supports normal ph levels in your dog's urine to reduce yellow and dead grass patches.
Digestive health: Dog pee grass saver chews support digestion, healthy gut flora, as well as bowel & stomach comfort. Our chewable dog treats support kidney, bladder, and urinary tract health.
For all breeds: Our dog pee lawn repair chews are perfect for all breeds, sizes, and ages. They have a delicious bacon flavor and pleasant scent – your lovely pets will eat them up with pleasure with no time wasted on inventing ways to trick them.
Enriched formula: Our green lawn chews are made of probiotics, enzyme blend, acv, cranberry, dl-methionine, yucca. This powerful blend helps maintain your dog's bladder and digestive system health.
Manufacturer support: We are always ready to help you with all necessary info and questions, so feel free to contact us any time. Enjoy the benefits of our product, and together we will keep your pet healthy.

The yellow grass spots and patches in the backyard due to the incontinence of your dog can leave a bad impact on the visitors and residents of the house. Green lawn immune treats are the best stay green bites for dogs that can improve the grass in your backyard. There are fully organic and natural chews that support the healthy digestion of your dog. It ensures the reduction of grass burns in the backyard and front yard by your dog's urine.
The antioxidants and supplements in these green grass pills will enable dogs with vomiting, indigestion, stomach pains, and diarrhea to maintain a safe digestive system. This also helps to maintain the lawn lush and lively by lowering nutrient concentration in your dog's urine, which leads to grass burn patches. Stay green bites safe for dogs is free of chemicals, preservatives, GMOs, wheat, soy, and color.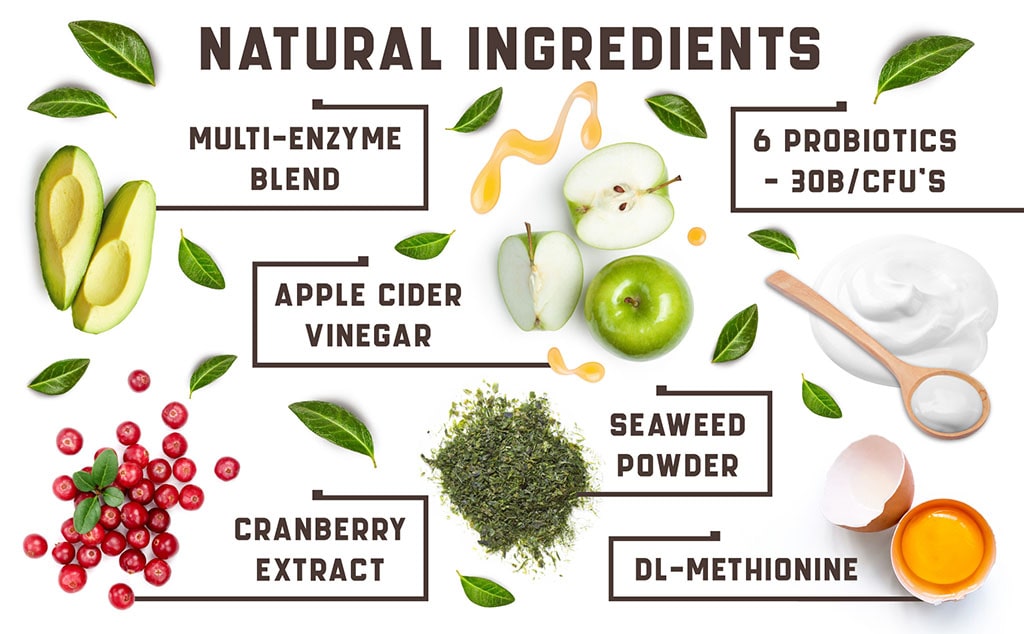 Benefits of Green Lawn Immune Treats
Why buy green lawn chews for dogs? Below you will find only a small part of the benefits of this supplement:
For a better garden, use this supplement to help your dog's digestion and bowel protection. Each chew has billions of CFUs, making it a powerful probiotic. The tiny microbial also helps in your dog's absorption of nutrients.
Continues to support a balanced immune function and natural digestion with a combination of antioxidants and probiotics.
Ensures good abdominal movements to fix the main source of yellow grass spots. Green grass pills also play a key role in maintaining the normal stomach of your dog to get lush green grass.
Keeps your yard lush and colorful by lowering nutrient concentration in your dog's urine, which leads to grass burn patches.
Made from 100% natural and organic ingredients and doesn't contain any chemicals, flavors, colors, corn, soy, wheat, GMO's, and preservatives. It also doesn't contain grains, sugar, and synthetic chemicals.

Green Lawn Immune Treats Composition
We have been using the natural ingredients in our green lawn immune treats product including ACV, cranberry, yucca, probiotics, and enzyme blend. All of these ingredients are mixed under the supervision of our highly professional veterinary doctors and experts. Our green grass pills for dogs contribute to the health of your dog's bladder and immune system.
ACV
The oral health of your dog can also have a significant impact on the grass of your backyard. Green lawn immune treats maintain the oral health of the dog by keeping the pH levels a bit acidic.
Cranberry
The cranberry is one of the major ingredients in this product that plays several roles in maintaining the health of your pet. It treats stomach ulcers and bladder infections along with maintaining the amount of dietary fiber. It also plays a key role in the urinary tract health of your pet.
Yucca
Yucca helps in getting good joint health. It also reduces joint inflammation due to its saponins and polyphenolics.

Formulated in the USA
Our product is 100% formulated in the USA under the supervision of highly experienced veterinary doctors and experts. We are certified manufacturers in the USA and we ensure no chemical or artificial flavors in the production.
Benefits of Packaging
Natural ingredients that support maintaining stable nutrient concentration in your dog's pee.
Nutritional support helps your pet get the nutritional assistance to avoid grass burn.
Cranberry extract is used in this product to improve the health of your dog's internal organs like kidneys and bladder.
Supports the digestion and bowel passage of your puppy.

Frequently Asked Questions
Are Green Lawn Immune Treats safe for young puppies?
Yes, these are perfect for every dog.
Do Green Lawn Immune Treats affect PH balance?
Yes, green grass pills for dogs affect the pH balance by reducing the amount of nitrogen in your dog's urine.
How many per day for a 50lb dog?
4 chews for a 50lb dog per day and 5 chews for a 90lb dog per day. Add 1 extra chew for better results.
Do these help with not killing your grass with the dog's pee?
Yes, the green lawn immune treats are the best pills for getting green grass. They ensure the neutralization of the amount of urine to stop the yellow patches on your grass. These supplements are also a probiotic that makes it easier for your puppy to lose stool.