Natural Calming Treats
$17.96 – $19.99
Helps Reduce Aggressive Behavior: our dog calming chews can be used for destructive behaviors or dominate physical or emotional states like growling, biting, or barking when guests visit or people pass by.
Hip & Joint Support: calming treats for dogs helps relieve hip and joint discomfort to restore mobility and activity. A smart choice for both hyperactive dogs and dogs that need more pep as Calming Supplement helps reduce fidgeting or restlessness and restore more energy in older pets.
Relaxation and Comfort: calming dog treats help with separation & aggressive behaviors while promoting calmness, relaxation, mental focus.
Shiny Coat: calming treats for dogs are fortified with vitamins and minerals that also help promote shinier, healthier coats.
For All Dogs: our hemp dog treats are perfect for all breeds, sizes, and ages. Nice soft and chewy texture, which is easy to take. Tasty Chews without unpleasant odor and added fillers such as corn, dairy, soy, and artificial colors.
---
Watching your dog suffering from anxiety or phobia is not a good indication. The dogs can also start showing aggressive behavior and lose focus in this situation. You can take a start by using the Natural calming treats for your pets to help keep calm. Our calm pup chews can significantly reduce the anxiety, fear and phobia of your dog. It has natural and organic ingredients that are considered a safe option to prescription medicines. Our natural calming treats don't contain any GMO, flavor, or color to ensure no side effects.
Why Buy Natural Calming Treats by Kinpur Pet Care?
Below You Will Find The Benefits Of Natural Calming Treats:
These supplements can play a huge role in disorientation in older dogs and help them in restoring their strength.
Our anxiety chews are nutritious and healthy, including large amounts of fresh protein – combined with natural products for better health.
These can reduce anxiety, stress, and digestion problems in your pets.
Perfect for animal shelters, bonfire nights, celebrations, fireworks, behavioral issues, and many other scenarios.
The nice and tasty chewy texture of calm pup chews makes them great for all sizes, breeds, and ages. This product doesn't include dairy, soy, GMO, artificial color, or corn. It also doesn't have a bad odor.
The grain is not a recommended ingredient for every dog and your dog might have reactions to grain including inflamed skin and frequent scratching. Our calming treats are grain-free and also reduce the allergy problems in your dogs.
Composition of Natural Calming Treats
Our products are made from vitamins and herbs so you don't have to worry about any side effects. This product includes organic and natural ingredients without any preservatives, additives, or GMOs. So you will be assured that you have selected healthy and perfect pet calming treats for your dog.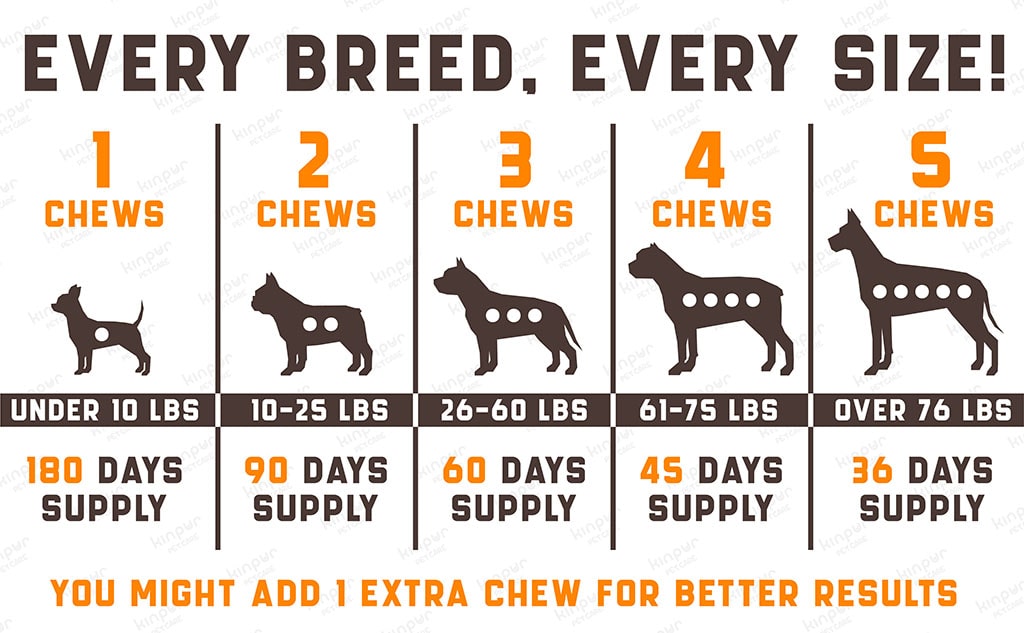 Are calming treats safe for dogs?
Calming treats contain only natural and healthy ingredients such as chamomile, valerian root, hemp oil, passion flower and other vitamins and minerals that can help make your canine companion less anxious before and during stressful situations. This product contains ingredients that have been clinically proven to provide your dog with healthy, happy, and relaxed behavior.
L-tryptophan and theanine
These amino acids have the ability to boost serotonin levels in the brain that is useful for promoting emotions of pleasure and well-being in dogs.
Passionflower
This ingredient can reduce the stress in dogs by increasing the GABA (gamma-aminobutyric acid) in the brain.
Chamomile
It has the properties of mild calming effects that can help in reducing anxiety and stress in dogs in different situations.
Melatonin
A synthesized form of this organic sleeping hormone is also introduced to our natural calming treats due to its soothing effect.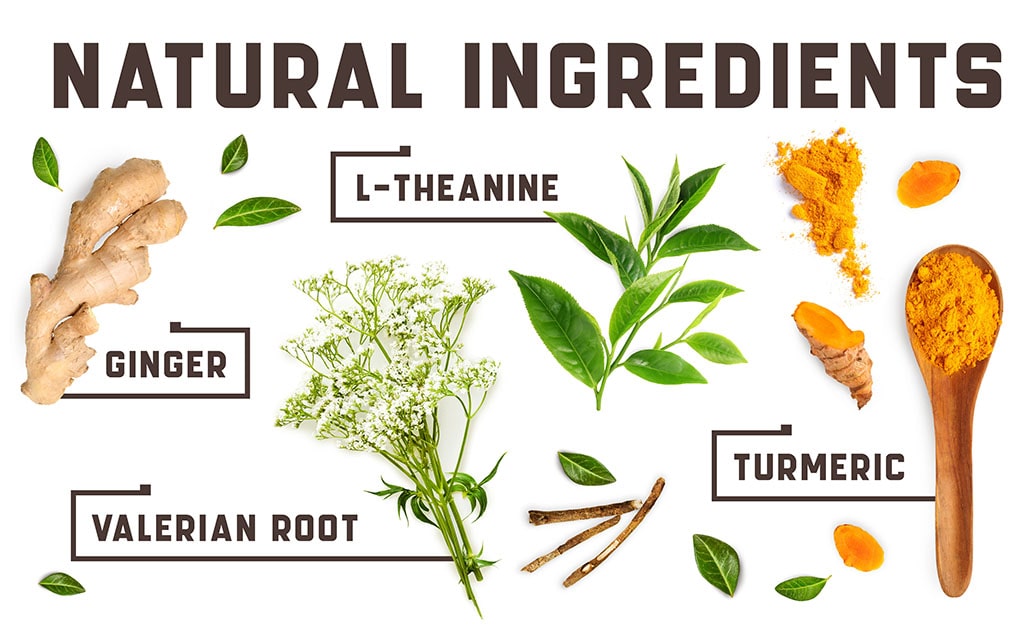 Formulated in the USA
This product is 100% formulated in the USA under the supervision of highly experienced veterinary doctors and experts. We have been following all the standards and measures under the supervision of professionals to make this product 100% organic and natural.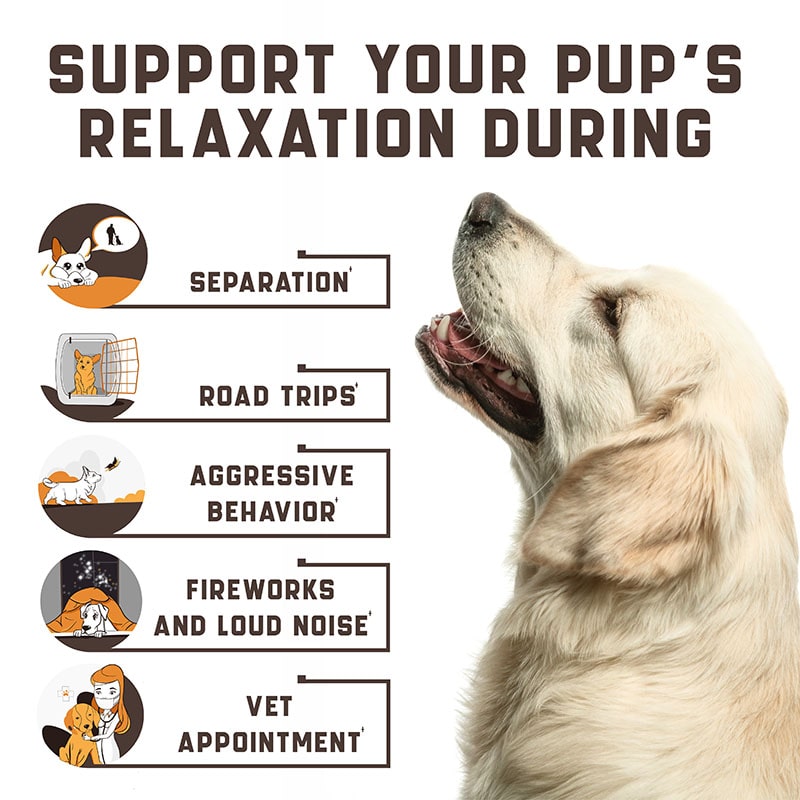 Benefits of packaging
Contains natural and organic ingredients to reduce stress and anxiety.
100% natural grain-free calming treats ensure no side effects
Supports the digestion and bowel passage of your dog with its organic ingredients
Stays safe to use for a large period due to its highly sealed packaging
FAQs
Will natural calming treats help my dog's fear or anxiety?
This calming product for your dog is a perfect cure for anxiousness, panic, or discomfort in dogs. It also assists them to deal with difficult situations.
Do natural calming treats work on all dogs?
Yes, our anxiety chews for dogs are perfect for every size, breed, and age.
How quickly do these pet calming treats work?
It depends on different factors including age and choosing treats.
Do these soft chews cause an allergic reaction ?
No, these soft chews are free of additives, chemicals, sugar, soy, diary, and corn.