Allergy Immune Treats
$24.95
Allergies may not be fatal to your dog, but they cause much discomfort through itching of the skin; in severe cases, allergies affect your dog's respiratory system. You don't want to hear your puppy coughing, sneezing, and producing a wheezing sound while breathing. Allergy immune treats refer to treatment or solutions towards preventing your dog from suffering from allergies. Allergy Immune treats helps get rid of problems like:
Low and poor immunity.
Enhance your dog's digestion tract.
Total allergy relief.
Buy your puppy's allergy immune treat from Kinpurpetcare because we offer you all-natural premium products for your furry friend.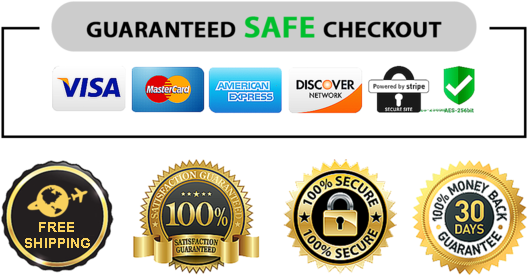 ---
Positive effects of Allergy Immune Treats on the dog's body
Helps with skin and coat
Our allergy immune treats such as the Allergy immune Chews contain organic components that will help your dog's skin heal, internally and externally. Besides, the chews help the skin of your dog to become more resistant to allergens.

Helps with cognitive functions
When your dog starts showing signs of allergies and starting acting up, it becomes tired and slow. It also experiences challenges in concentrating or recalling things, suggesting cognitive impairment. Our pet allergy chews will help your dog become active and remember things without feeling drowsy.

Supports Immunity
Our Allergy immune bites are soft, chewable, and contain elements such as hemp that enhance and improve your dog's immunity. Filled with antioxidants and prebiotics, the bites provide fights against all allergens that might put your dog at risk, seasonal or environmental.

Helps with Allergies
Kinpurpetcare offers you the best dog allergy chews are tender chewable items that will soothe the irritated skin on your dog. They prevent your dog from any periodic and ecological allergens and help improve their symptoms.

Supports a healthier gut
Our dog allergy supplements contain antioxidants that improve your dog's gastrointestinal system. The supplements contain healthy bacteria for every chew and nourish natural ingredients supporting your puppy's digestion system.
---
Why Choose KinpurPetCare?
If you are looking for an all-natural allergy relief product, then buying Allergy Immune Treats by Kinpur is the end to your search! We offer you the best natural elements with no GMO or artificial additives. Our products, such as chews for dogs with allergies, are enriched with natural ingredients like vegetable flavoring, oxidants, vitamins, and fibers. These ordinary elements help balance your dog's immunity and enhance its body's natural defenses against allergens, hence making your dog healthy. The natural ingredients include Vitamin c, which helps strengthen your dog's immune response. Our products also contain bee pollen with antioxidants that boost the dog's immunity. Our Allergy chew for dogs has organic licorice roots that enhance a healthy digestive tract and boosts immunity. Finally, the aller immune bites for dogs contain kelp, an anti-inflammatory element that helps relieve skin irritations. All these excellent allergy immune supplements give your pet the best natural healing powers from all forms of allergies.
---
Superior Quality – Formulated in the USA
Kinpur Allergy Immune Treats are locally manufactured in the United States, and we are a fully certified company by the FDA. Our team is also committed to offering you solutions to end allergy in dogs, with the ultimate goal being keeping your pets as strong and healthy as possible!
---
Packed with Care and Love
Save your puppy from irritated skin, that wheezing sound, and drowsiness by purchasing one of our 360g bottles of Allergy Immune Treats. Each bottle contains 180 soft allergy chews and bites and should be given to your pet at least twice a day. Store the allergy chews and bites in a cool and dry place and keep away from children's reach!
KinpurPetCare has carried out an in-depth study on formulating its products with elements that serve your dog all the benefits they deserve. Visit us today for all the natural-based products for your dog's allergy needs.